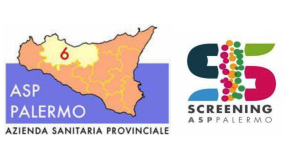 INFORMATIVE Coronavirus – SARS- Cov-2 rapid test on type E swab card Pathogen characteristics

SARS-CoV-2 (Coronavirus 2 of SARS) is the causative etiologic agent of COVID-19 (Corona Virus Disease¬2019).
Test Characteristics
1.The "PanbioTM COVID-19 Ag Rapid Test Device " is an in vitro rapid diagnostic test for the qualitative detection of SARS CoV-2 antigen (Ag) in human nasopharyngeal swab specimens from individuals who meet COVID-19 clinical and/or epidemiological criteria. The PanbioTM COVID-19 Ag Rapid Test Device is for professional use only and is intended to be used as an aid in the diagnosis of SARSCoV2 infection.
2.The test provides preliminary results. Negative results do not preclude SARS-CoV-2 infection and cannot be used as the sole basis for treatment or other management decisions. Negative results should be combined with clinical observations, patient history, and epidemiologic information.
3.Test for rapid, card-based investigations involving nasopharyngeal swab collection, with subsequent rapid processing for deposition and reading by immunochromatographic technique on cards for qualitative detection of SARS CoV-2-specific antigens,
4. (the "Test") DOES NOT REPLACE the search for viral RNA by molecular technique (from nasopharyngeal swab) which, for the moment, is the only definitively diagnostic, as per Ministerial Circular No. 0016106 of 09/05/2020 and subsequent amendments, which specifies that the test is useful in the epidemiological assessment of virus circulation.

How it is performed
The test is performed with nasopharyngeal swab, carried out as per current regulations and allows the qualitative search for specific antigens for SARS CoV-2,
Possible results of the test
1. NEGATIVE or NON-REACTIVE result for SARS CoV-2 specific antigens,
2. POSITIVE or REACTIVE result for SARS CoV-2 specific antigens,
3. Doubtful result possible interference of SARS CoV-2 specific antigens.
Doubtful or positive results will still need to be confirmed by nasopharyngeal swab, for molecular RT-PCR diagnostic testing.
In case of a POSITIVE result, the patient will have to undergo independently the measure of fiduciary home isolation and undergo as soon as possible the nasopharyngeal swab for viral RNA.
Expression and acquisition of informed consent: